Welcome to LiveWell Family Chiropractic!
Family Chiropractors Serving West Edmonton Since 2012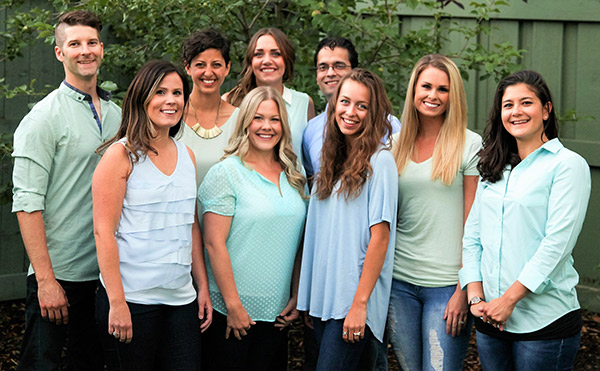 West Edmonton chiropractors, Dr. Kris Stepney, Dr. Jennie Stepney, Dr. Jenna Ewasiuk and Dr. Anna Winner are here to focus on getting you on the road to wellness, and to tailor a plan for chiropractic care that's right for you and your family.
We're here to educate, inspire, and empower families to make the best health decisions so they can live happy, healthy, vibrant lives. LiveWell Family Chiropractic isn't just about helping you get out of pain. Our focus is on wellness for all ages and conditions.
We use the most recent technology and state-of-the-art equipment in our examinations, including nerve scans and digital posture analysis, so we're able to determine the best course of care for you and your unique health challenges. We will show you what needs to be improved and how we can help.

Modern Chiropractic Care in a Comfortable Atmosphere
We use the latest technology and chiropractic techniques, and our entire team truly cares about our patients. The relaxed, home-like atmosphere of our office will put you at ease the second you walk into our door, and we continue to put you at ease through your care with us so that your body is able to heal.
We'll go over everything prior to any care starting, taking the time to find out what's going on with you and discussing how we can help. Care starts only after we know exactly what's going on, and develop a plan of action to help you.
We're ready to use all the tools in our toolbox to fit your distinct needs. Contact us today to start your individualized care plan!


Family Chiropractors in West Edmonton.